Here we will post new items, reminders, updates and pertinent information weekly. Please keep checking back as you might miss something important if you don't!
2021 News
Frenchman's Bay Library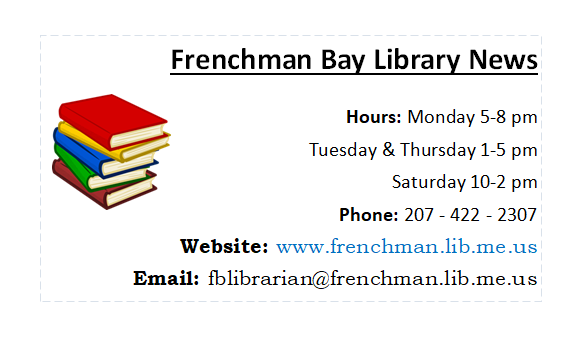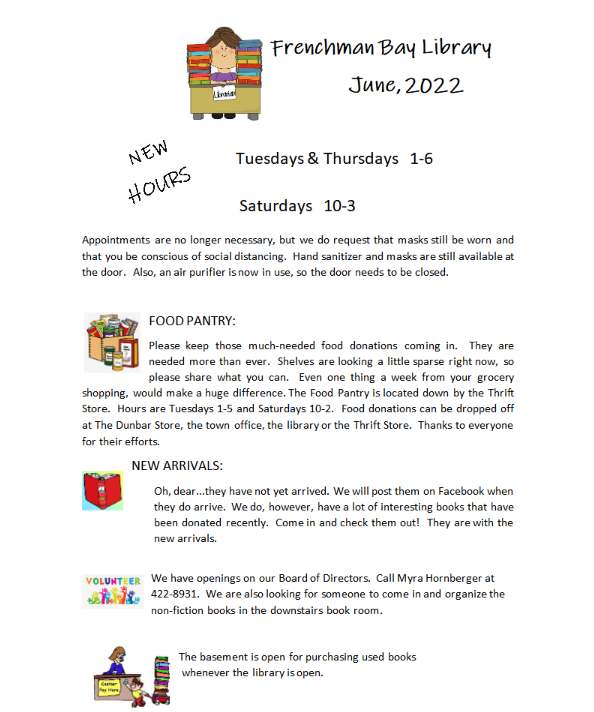 Trash Reminders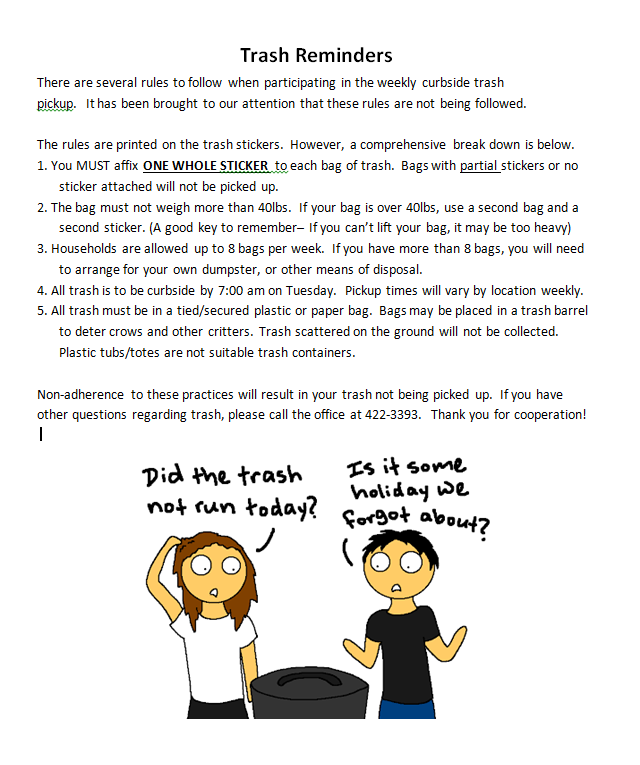 Getting Married?
New legislation, effective September 19th, 2019 includes a rule that you must choose what your name will be once married and fill that out on your form. If you have not decided to change your name, get married, and THEN decide to change your name you must go through PROBATE COURT to do so. Please consider this before planning your marriage so you can save yourself the time at probate later. Marriage Licenses are valid for 90 days. We recommend you either schedule your wedding far enough out to allow you time to decide, or get your license the week you are getting married so you have had time to make your decision. Once the license is issued, there is no going back. If you have other questions you can call the office and we can provide you the law and rules.
2020 Dog Licensing Information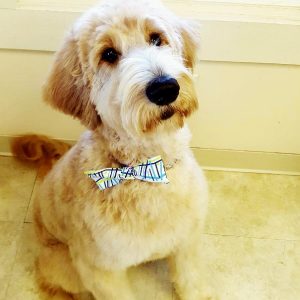 On 10/15/2020, you can begin to register your dog(s) for the 2021 year. If you still have not licensed for 2020, we can require you to license for both years, and pay the late fee of $25.00 for 2020. All licenses expire 12/31. Late fees for 2021 will begin on 2/1/2021.
To license your dog, you will need the current rabies certificate, spay/neuter papers, and method of payment. Licensing can be done via mail, online (click the dog on the homepage to be directed), in person, or dropping the paperwork off in the mail box just outside the front door. A dog that has been fixed, is $6.00, and a un-altered dog is $11.00.
The State Law on dog licenses can be viewed Here.
This is my son's dog, Encie- a rare moment of good behavior!! (at the groomer of all places!) She is a goldendoodle; 75% Poodle, 25% Golden Retriever, though I am sure she takes after the poodle side much more!
Policy for Payments on Delinquent Tax Accounts
The Board of Selectmen have instituted a new policy for the acceptance of all tax lien and tax foreclosure accounts. If you have a lien, lien notice, or foreclosure notice sent to you, all payments for those accounts must be made by a certified bank check, cash, or debit/credit card. No personal checks will be accepted.
If you are unsure if this applies to you, please give us a call and we will assist you with your payment options.